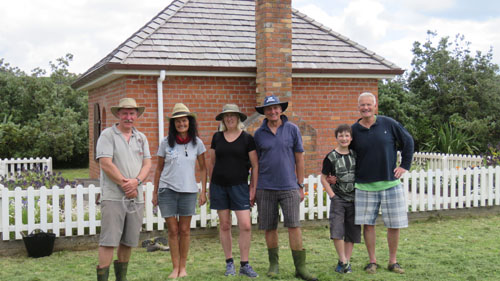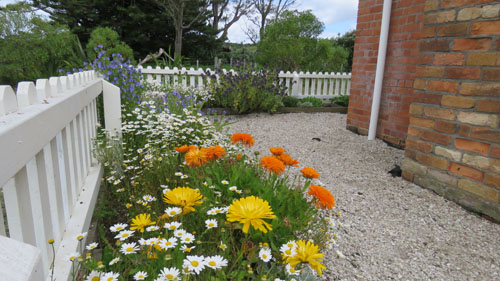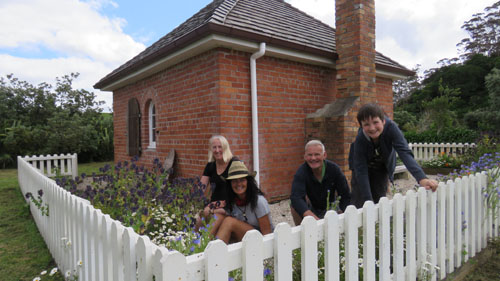 A great effort form the October working bee saw the lawns, garden tidied up and gorse removed from the first part of the beach track.
The team at the latest Dacre Cottage working bee did a great job.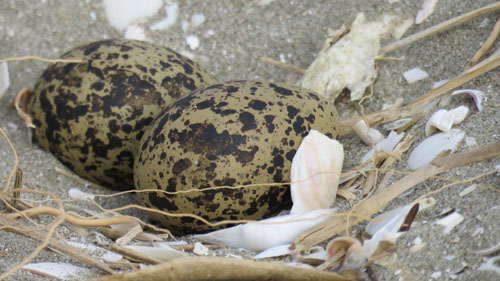 Mr and Mrs Dotterel are so proud of their eggs and are awaiting the arrival of twins. A pre-natal programme has been instigated by their extended family to ensure they get the best, Grandpa Dacre and crew have built a sturdy fence to ensure the visitors don't make omelettes or upset mum and dad and Grandma FOOB has been patrolling the area, ensuring no dirty rat or other bandit can rob the nest. Obstetrician Bernie is checking their progress and directing actions.
Mr and Mrs Dotterel have requested as much peace and quiet as possible to allow mum and dad to focus on this delicate stage of raising their family.
They ask for all visitors to their home to please keep away from the nursery as the babies need their rest and to please also leave their woof at home, no matter how adorable the pooch is, as even the smell or god forbid the look of them terrify both parents.
The extended family will keep you informed of the pending birth.
The characters in the story are:
Grandpa Dacre is the Dacre Cottage Management Committee who looks after the Historic Cottage, grounds and Karepiro Beach environment.
Grandma FOOB is the Friends of Okura Bush who trap the area and much more.
Obstetrician Bernie is the local bird expert who has been tracking the bird life in the area for years and years.
Mr and Mrs Dotterel were rather flustered by all the attention and it was agreed to give them better warning next time and they would be ready for a photo.