DACRE COTTAGE TRADITIONAL CHRISTMAS LUNCH
Sunday 1st of December 2019
A three-course meal at the beautiful Dacre Cottage, just the way to start the Christmas season.
Music will start at 11am with lunch being served at midday and followed by games and music till 1.30pm
Cost: $20 per person, (primary school children $10, under-fives are free)
All funds go toward the upkeep of the area and the cottage.
There will be fundraising raffles and games to play so please bring along some gold coins to play.
Bookings are limited and there will be no bookings accepted after Wednesday the 27th at 7pm so please book early. A booking is not confirmed until payment is received in full.
Please book by emailing dacrecottage@gmail.com and pay by Direct Credit to
Dacre Management Committee 03-0180-0167915-00 Please put your surname as a reference.
Contact Peter Townend on 0274 529255 for further info or offers of help.
This event is sponsored by Canoe & Kayak and the Roof Rack Centre, happy to support the ongoing community effort to protect and enhance this stunning area.


How to get there;
You can walk in from Ara Weiti Road off East Coast Road, a rather poorly built and maintained track (but passable to most). This will see you at the Cottage in 15 minutes or walk from Stillwater (45 minutes), kayak or boat in.
High tide is at 11.44am and is a 3.4 metre tide.
Welcome to the Dacre Cottage Website. We hope to give you information, history and contacts for Dacre Cottage.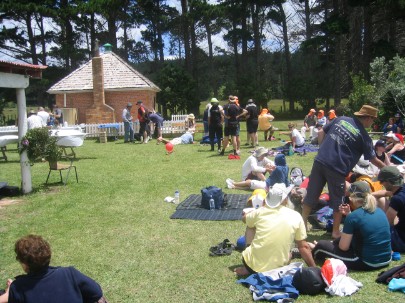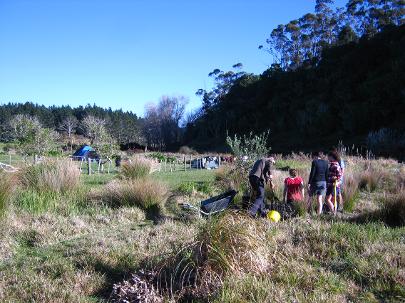 LONG BAY, OKURA AND THE MARINE RESERVE IS UNDER THREAT FROM FURTHER INCREASED, INTENSIVE LAND DEVELOPMENT. YOUR HELP IS URGENTLY REQUIRED.
The Long Bay Okura Great Park Society is a community group set up over 15 years ago to preserve the parks, coastline and marine reserve in this area.

After two major Environmental Court cases costing $500,000, the society sought and obtained binding rulings that limited the impact of development along the Long Bay-Okura coastline.

This helped protect our unique coastline and marine reserve.

This is now under threat..........................

Please Give a Little - or a lot... at https://givealittle.co.nz/org/savelongbayokuracoastline
Our aim is to preserve this wonderful building and surrounding area for generations to come.
Dacre Cottage and its grounds are available for use as not just a picnic spot, but for overnight camping. The cost is $25 per night for a group, maximum number of twelve. Facilities include use of cottage, tent sites, water, long drop loos, and BBQ.

Phone Pete Townend on 0274 529 255 and arrange to pick up a key.